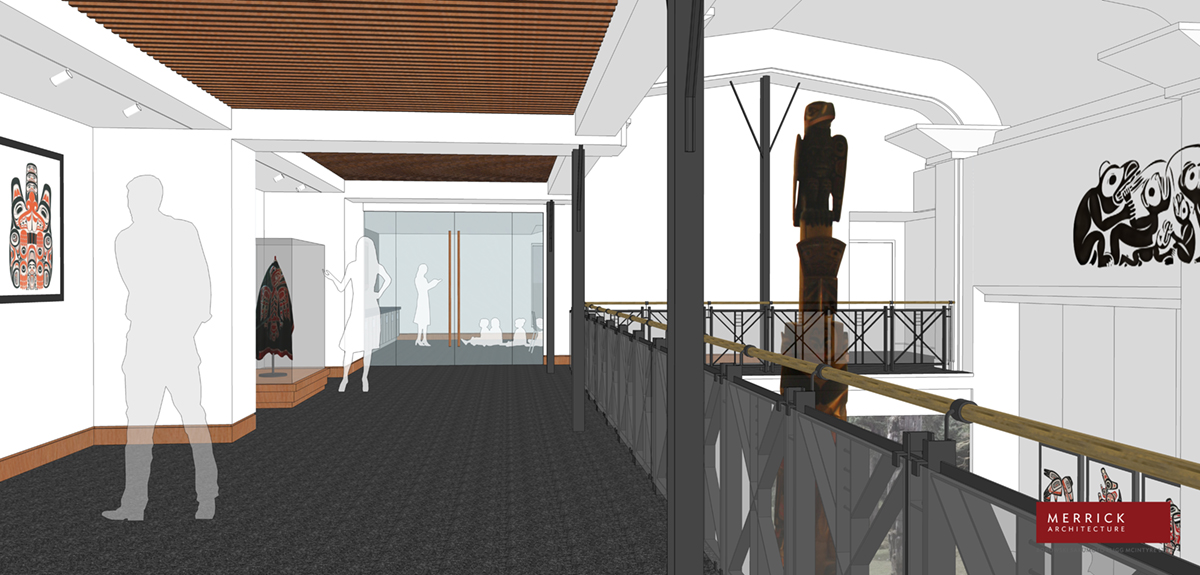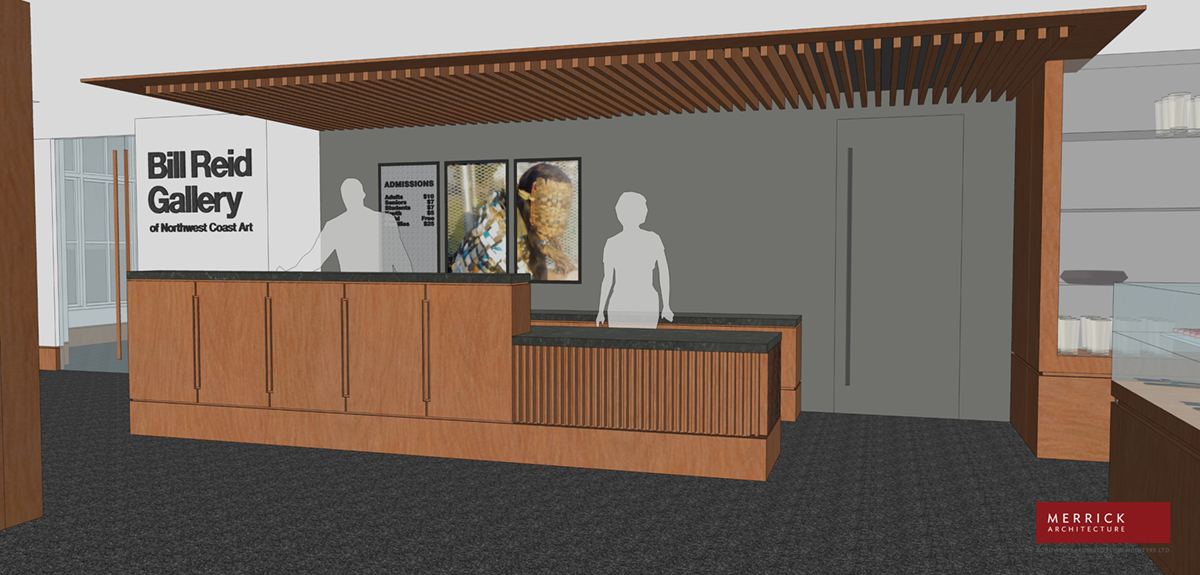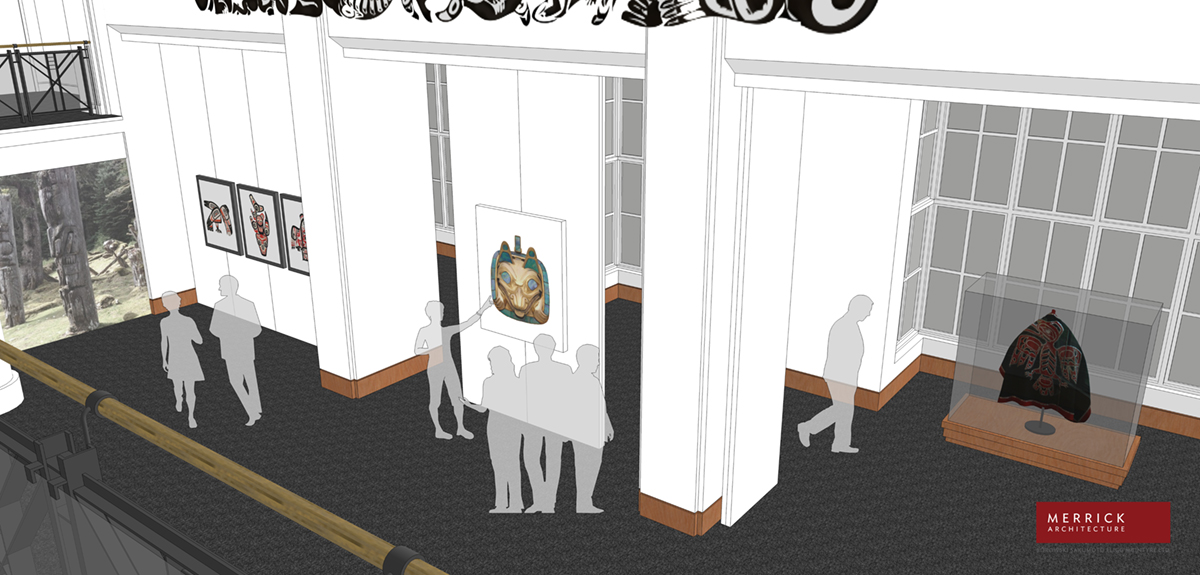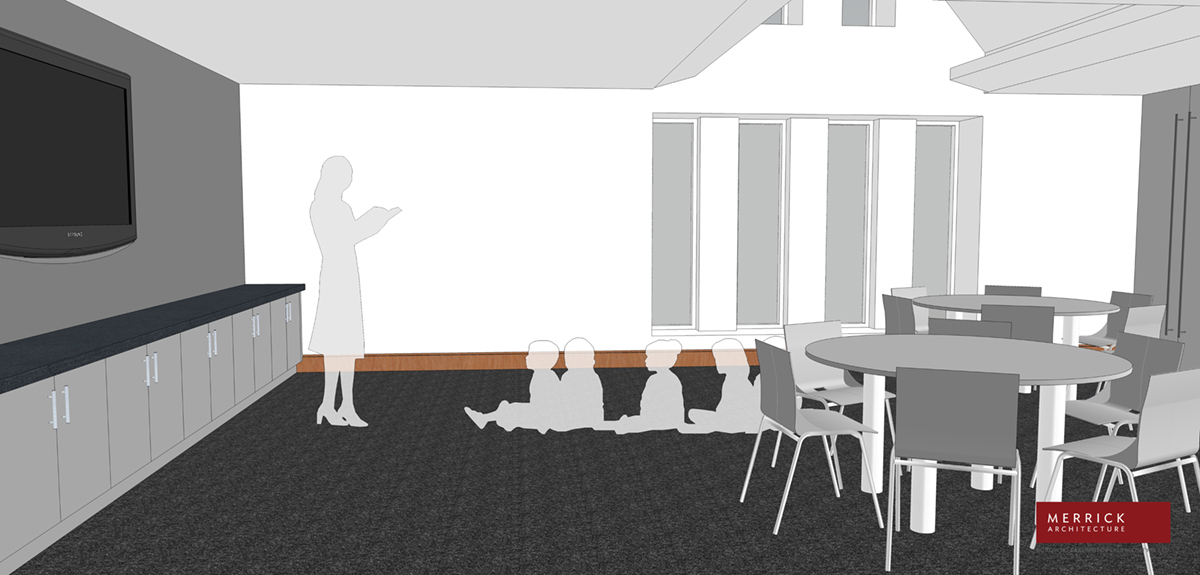 The Bill Reid Gallery of Northwest Coast Art has announced a $1.5 million renovation to repurpose its current space, allowing the gallery to expand its exhibition offerings and increase its artistic and educational programming.
Merrick Architecture, the original designers of the Bill Reid Gallery, will oversee this project that will include a new 640-square-foot exhibition gallery and a 650-square-foot dedicated program space that will replace offices on the mezzanine level. The lobby will be redesigned to enhance the visitor experience and a covering for the gallery's 250-square-foot terrace will be constructed to extend the visitor experience. A significant upgrade to the gallery's existing lighting, heating, ventilation and air conditioning system is also planned to improve light levels, temperature and humidity controls needed for the display of special works.
The gallery's makeover was funded  in part by the Department of Canadian Heritage's Canada Cultural Spaces Fund and the City of Vancouver's Cultural Infrastructure Program, as well as the Province of British Columbia through its Canada 150: Celebrating BC Communities and their Contributions to Canada grant program and several private donors.
For more information, visit the Bill Reid Gallery website http://www.billreidgallery.ca/
http://theprovince.com/entertainment/local-arts/renovation-to-bill-reid-gallery-designed-to-add-exhibition-space/wcm/d36ed42a-b10a-4390-a213-1d42701f08fc