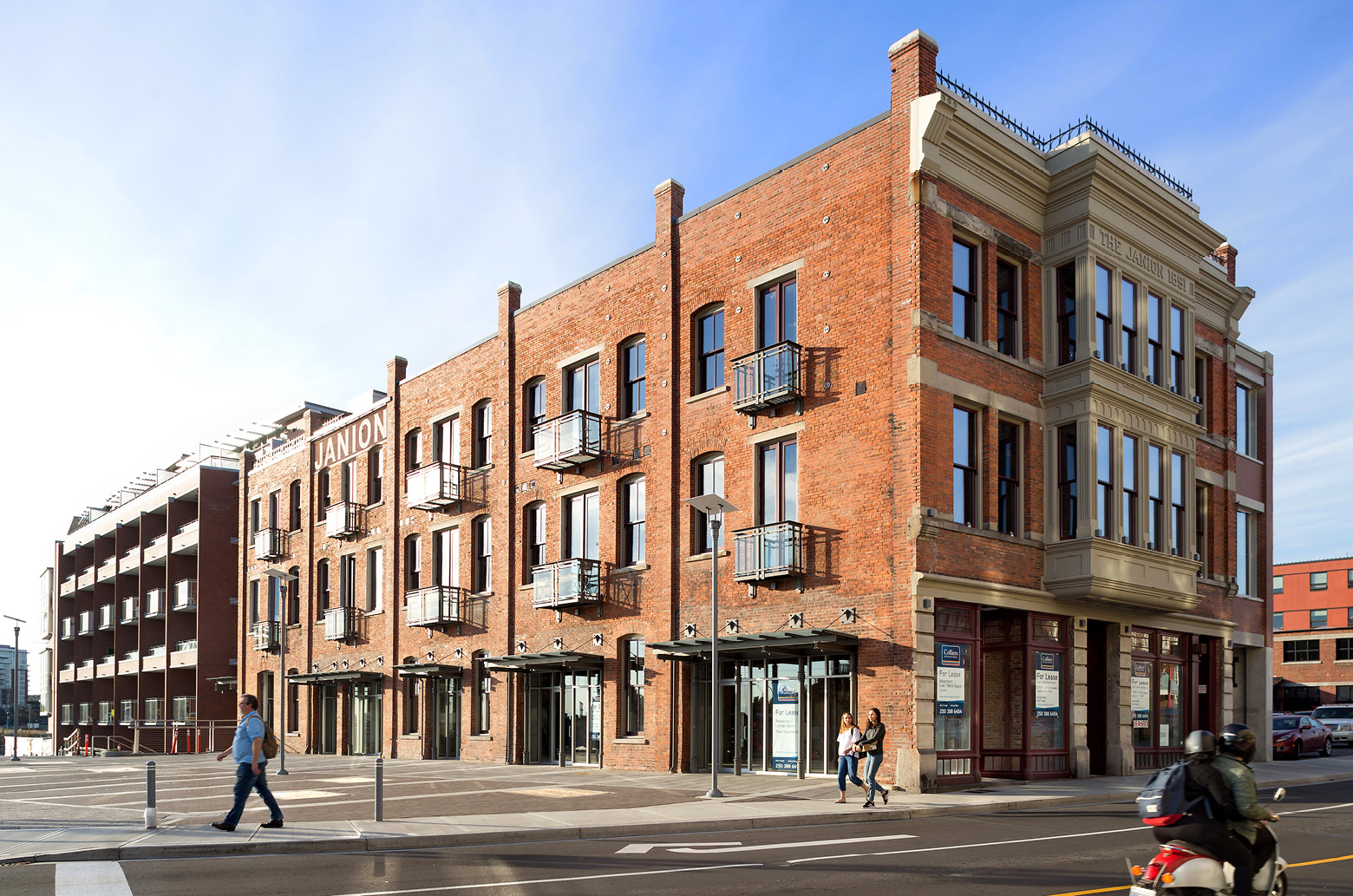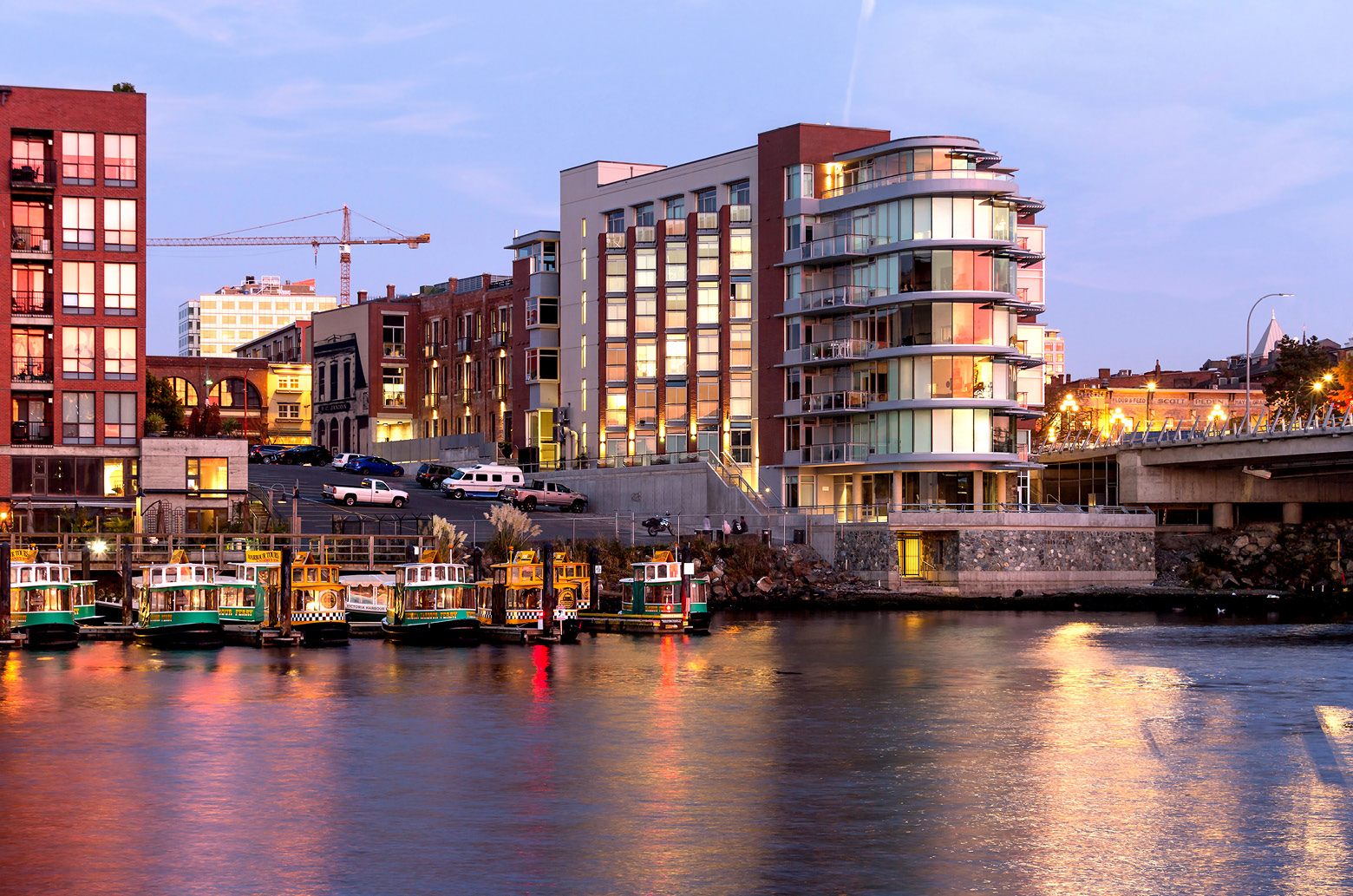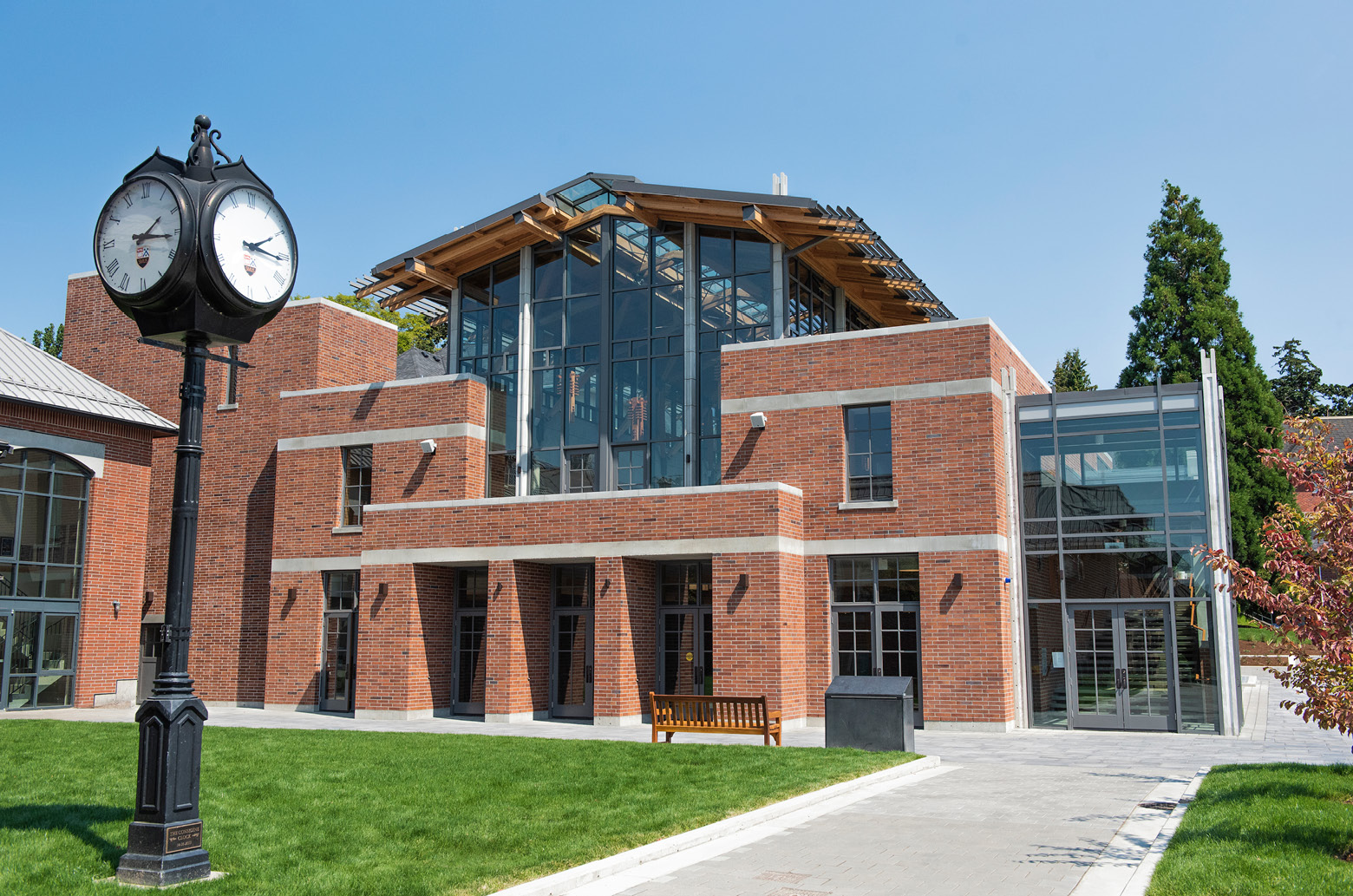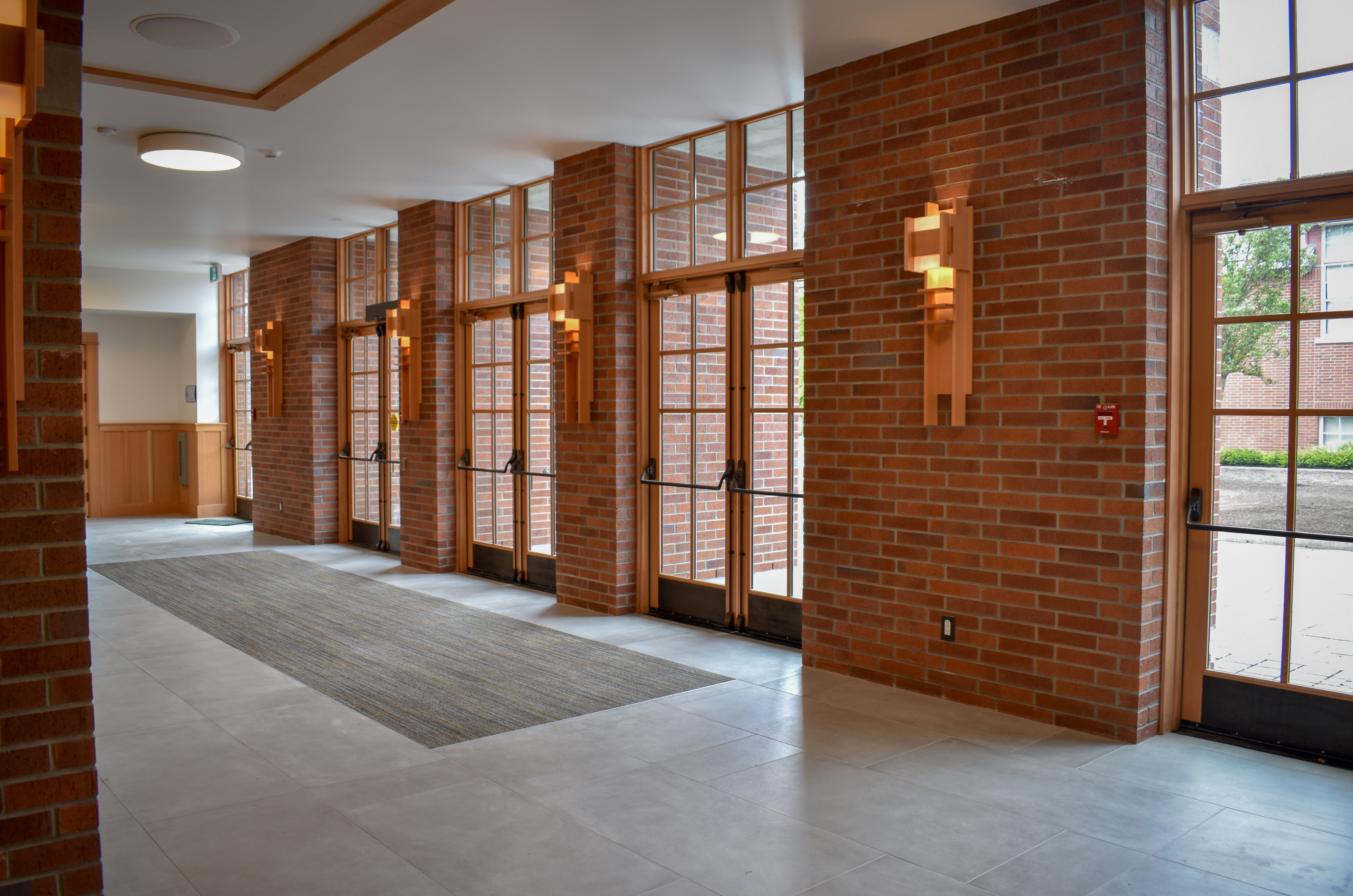 Merrick Architecture is pleased that the Janion and St. Michaels University School (SMUS) Sun Centre were recognized at the 2019  Masonry Awards last week at the Fairmont Hotel on October 24, 2019. The Masonry Design Awards showcases and recognizes projects featuring brick, block and stone. The Janion and SMUS Sun Centre won an Award of Excellence in the Rehabilitation category and Institutional category respectively.
The Janion is a mixed use residential/commercial development rehabilitating an existing building and constructing a new addition on the remaining site. The Janion was constructed in 1891 as a hotel and housed various commercial functions during its lifetime. Vacant for more than three decades, it had fallen into disrepair. The addition design employs a contemporary architectural expression, in harmony with but purposely set it apart from the Janion's heritage character. The colour and texture of the new brick veneer was carefully chosen to compliment the heritage brick patina and rest comfortably within Victoria's old town district. New brick elements are scaled to relate to the heritage building. Incredibly malleable mass brick walls were easily punctured for new openings. Outlines were cut, then bricks were removed one by one, sorted for salvage, then stitched back into the wall to finish the edges and repair deteriorated sections. The skilled masons work almost invisible at the end of the process.
The SMUS Sun Centre is a two-storey, 30,600sf building in the heart of St. Michaels University School, sited between Schaffter Hall Music Centre and Symons Student Boarding House. Drawing inspiration from the original Edwardian school building, the new building exemplifies dignity, tradition and timelessness by incorporation of durable and long-lasting materials such as brick, concrete and Douglas fir.  Norman brick is used inside and out to visually align the new facility with the existing buildings, connecting inside and out by means of brick piers in the student commons, brick alongside the main processional entry stair, and a full height fireplace element at both levels. Precast concrete is used in door/window headers and sills, and as mantels & hearths at each fireplace. The concrete color and finish are natural and warm, durable, and a continuation of the tradition of craft present in the original schoolhouse building.
Congratulations to our Janion and SMUS Sun Centre project teams!