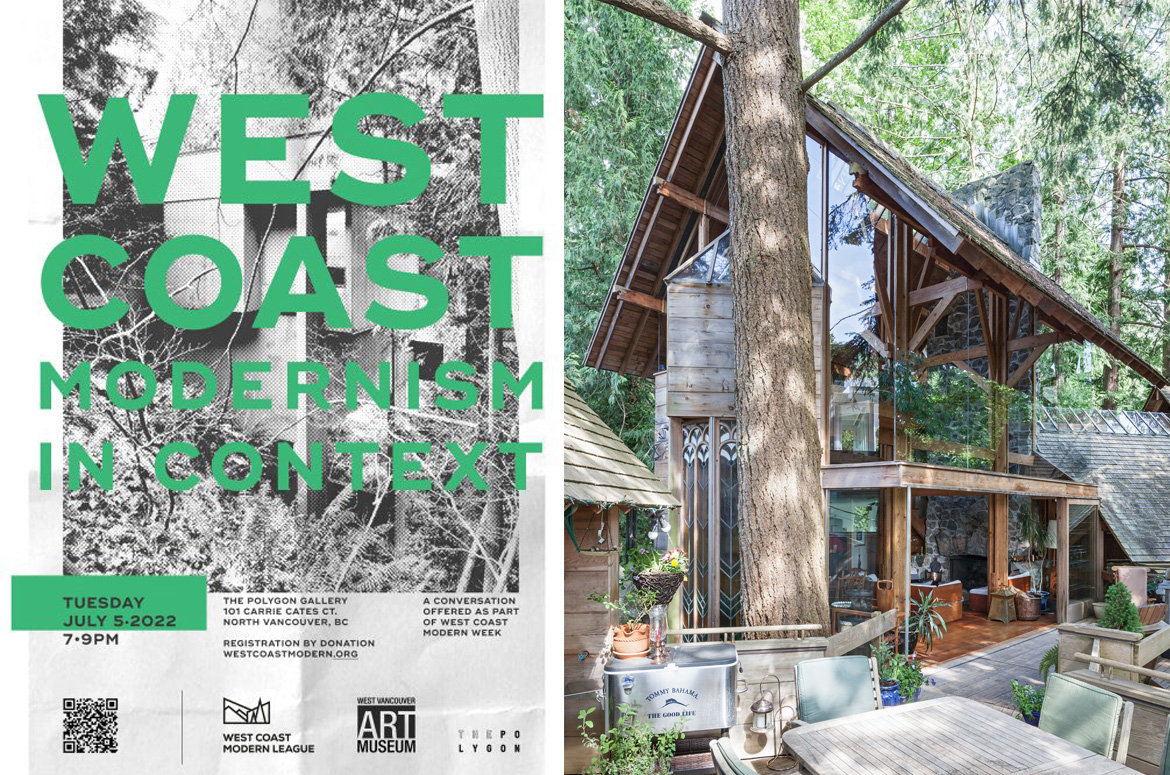 To coincide with his exhibition at West Vancouver Art Museum and to kick off West Coast Modern Week, Paul Merrick will be part of the panel to discuss West Coast Modernism along with David Battersby (Battersby Howat Architects Inc), Lisa Bovell (McLeod Bovell), Joseph Fry (Hapa), and Peeroj Thakre (Ph5 Architecture).
This discussion happens tonight, July 5, 2022 from 7pm-9pm at The Polygon Gallery in North Vancouver, BC.
For more information, check out The West Coast Modern League for this discussion and other events for West Coast Modern Week: http://westcoastmodern.org
Check out more about Paul's House in West Vancouver here.